Make the

next

years the

best

years of your life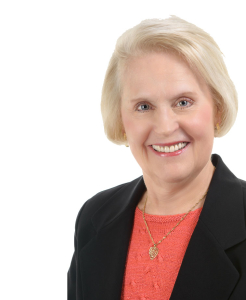 What happens for you when the moments, days, and years bring changes that are not so enjoyable?
How will you be with this – worried, anxious, depressed?
Or grounded, calm, hopeful?
Would you like to learn how you can transform fear to love, anxiety to serenity, doubt to confidence, stuckness to freedom, darkness to light?
You are in the right place.
Welcome.
Life is one continuous transition ~ know and embrace who you are becoming
Transition means changing from one position, feeling, action, idea or thought to another.
Transition can create transformation: a deep, intense change in form, appearance, nature, or character. A chance to discover who you really are.
Wake up to the awareness that there is more than the material world. You are more than your body and your mind. You have a soul: the true, Higher self.
You get to choose
You are unique, creative and responsible. You can choose either an anxious, stressed, empty life or a life of peace, joy and fulfillment.
Do you want to learn how to accept the changeable, the uncertainty, the unknown?
Are you ready to say "good-bye" to the old ways that no longer serve you? Are you open to learning how to use curiosity, wisdom and energy to create healthy responses to the challenges of changing external situations?
Grow your confidence, self-worth, and courage
I am here to guide you through the situations that call for change.
I use wisdom – the deep inner knowing of physical, emotional, mental, relational, and spiritual experiences – to help you meet the difficulties and embrace the joys of life.
Together, we can explore and honour the mystery of what is beyond and deeply within.
If you would like to deepen your wisdom and move forward in ways that create what you desire in your relationship with yourself, others and your world – I invite you to contact me for a conversation to find out whether my Counselling (Virtual + Telephone Counselling available) and Mentoring services would be right for you.

Learn more about me: meet Dr. Glo
We sincerely thank you for helping us through a very rough time.

With your skills and understanding of the human soul, you reveal the core issues that need attention. You enabled us to better understand each other and ourselves. You taught us strategies to communicate in an open and respectful way so we know why we act and react as we do. We continue to practice your recommended techniques for a better relationship between us and with our family.

You also brought the presence of spirituality as a resource back into our lives.
Dr. Glo's Articles
Personal insights and reflections on growth & spirituality
Virus, Illness, Faith and the Healing Spirit I am curious about my hesitation to write, as so many are during this COVID-19 pandemic... I have certainly benefitted from [...]