Invitational Conversations
To Lighten Your Life
Invitational Conversations of depth and curiosity stimulate energy useful for reflection, personal growth and effective action…
These are the conversations I've encouraged my clients to have in their world – at work, in relationships, in community – so that they lighten their life.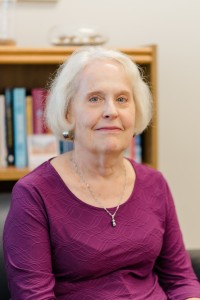 These interactive online conversations differ from a lecture or therapy group. As part of the Invitational Conversations by Dr. Glo McArter community, you'll be able to:
Join "Live" and be a part of the conversation
Connect with others in the group
Ask brave questions that take you where you want to go
Go to a deeper source you have forgotten & has been with you all along
These Invitational Conversations are for you if:
You are open to hearing and considering the positions and views of others
You want to converse to go beyond categories and stereotypes
You want to show up as an invitational human being
You would like to be someone people can speak truth to
You practice respective assertiveness
Your mentor, Dr. Glo brings to the conversation, her personal and professional experiences of continued learning and living with Wisdom. She inspires courage, trust and faith in the creativity of the body, heart and soul to be with the present moment and open to the reality beyond the here and now.
These Invitational Conversations will inspire you to live in rhythm with your heart and soul. The energy of connection and belonging creates wise possibilities and options, especially useful when faced with difficulties and challenges.
"The soul of a human being is the ultimate faculty of belonging; it's the part of you that is trying to belong to the biggest world it can – physically, materially, relationally, and imaginatively. That's the place where the foundation of our conversations should come." – David Whyte
You are invited to join the first Invitational Conversation with Dr. Glo McArter:
Date & Time Pending
LOCATION: This will take place online via Zoom and you will be notified via email when the first one will take place. Recordings will be available for those who cannot join "live".
Sign Up Below For The Waitlist – Seating is limited to 30
For more information, contact Dr. Glo: Contact
"The soul of a human being is the ultimate faculty of belonging; it's the part of you that is trying to belong to the biggest world it can – physically, materially, relationally, and imaginatively. That's the place where the foundation of our conversations should come."