Invite Dr. Glo to speak at your next virtual event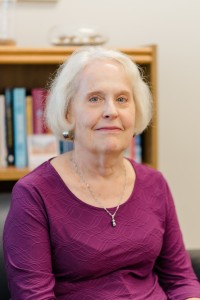 "Dr. Glo exudes a joyful spirit and deep wisdom in her speaking and interactions."

– Jasmine McMurray, MA, RCC
Safety, trust and meaningful connections
My experience as a speaker, workshop leader, and group facilitator has convinced me that new learning is possible – at times, difficult – and positively exciting.
In a safe and trusting atmosphere of interest and connection, I ignite inner "AHA" moments that are meant to be explored and valued.
With my enthusiastic and sincere desire to support mutual respect, dignity and belonging, I inspire authentic and creative conversation.
When I share practical and useful ideas about how to meet the challenges of daily living, people listen. They enjoy opportunities to reflect, explore and move in the direction of possibility and healthy growth.
My speaking content and style encourages and guides the body, mind, and soul to a deep and active awareness for more optimism and confidence. I invite people to remember their strengths, reconnect with their worthiness, and contribute to making the next years the best years for themselves and others.
Choose from one of the following presentations
Respectful Assertiveness for Confidence and Co-operation
Transition and Transformation: Know and Embrace Who You Are Becoming
Breath – Movement – Energy: Be More Aware and Create Your Desired Life
The Wisdom of Age: Deep Knowing and Meaning in Action
The A, B, C of WHAT IS and WHAT CAN BE: Authentic, Belonging, Creative
I can also customize a talk for your specific audience.
Watch my recent virtual talk, Extend The Light, which I did for PARC Retirement Living: Mental Health Speaker Series – Extend the Light
For more information or to book Dr. Glo to speak to your group, contact Dr. Glo: Contact
Having attended Gloria's talk on "The Spirit at Work", I was struck by her openness, honesty and genuine belief in how we can learn so much from the energy that surrounds us.

It was a pleasure to listen to Gloria and reflect upon her thoughts and ideas.
Dr. Glo exudes a joyful spirit and deep wisdom in her speaking and interactions.

I had the pleasure to attend her Colloquia "Spirit at Work" and I walked away feeling reconnected to the purpose of using our own spirit to connect to that of our clients.

Dr. Glo demonstrated how this connection can be transformative for the therapeutic relationship and the clients' ability to make positive changes, even during the most troubling of situations.

It is a true gift to have the opportunity to learn from Dr. Glo.
I highly recommend Dr. Glo when you need a speaker for your own event!

I host a monthly women's workshop series of unique topics to empower women in our community. We wanted a speaker on the topic of "the green eyed monster of greed and envy" and I knew of Dr. Glo and her work. When we met to plan the session, she was easy to talk with and made sure she understood our group so she could tailor the session specifically for us.

From her presentation I could tell she had put a lot of work into the session and her clear message was appreciated. She gave us some great tools to handle the green-eyed-monster in us all. The ladies made positive comments about the useful ideas they heard.

Thank-you, Dr. Glo for a workshop well received! I highly recommend Dr. Glo when you need a speaker for your own event!