In my presentations and writing, I define transition as the emotional and attitudinal response to what is inevitable — change. We know the progression from endings to beginnings and the neutral zone in between. Could it be natural then that this is an experience shared by all? We say "good-bye" and grieve that which has become so familiar and comfortable, move into both the fear of uncertainty and the joy of wonder and then say "hello – welcome" to the opportunities of what is new, possible and life-affirming.
Called to Transform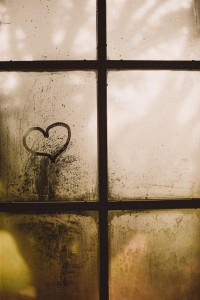 What I learn as I write and read and hear the words of pilgrim companions on this life journey is a call to deepen my meaning of the transition experience. My relationship with change is about emotions and attitude AND now more. I am called to transform – to appreciate the sacredness of my identity, my essence as that which joins with what is both more than and at the same time one with who I am. What helps me to understand the practicality of transformation is how water transforms to ice or to steam while the molecules of the water remain the same.
(Sure hope I've explained that according to basic chemistry).
Evidence points to the reality of my physical change as I age – a loss of many inches in stature. When people comment on this change, I remind them that as my height decreases, the intensity of love in my heart increases. In case they have not heard enough – I am excited to describe how the connection of my soul to my source, the universal Presence of many names, energizes the shorter me much quicker with less form to cover. Yes, we humans can be creative in how we interpret our experiences!
Transformation – why write about this now? The Christmas season seems to be an appropriate time to focus on this meaningful experience. From a Christian perspective, God became flesh in Jesus. Richard Rohr at the Center for Action and Contemplation writes that we are "welcoming the Universal Christ, the Cosmic Christ, the Christ that is forever being born in the human soul and into history… God said yes to physicality…we're always waiting to see spirit revealing itself through matter."
Rohr's language may be unusual and even uncomfortable for some. If so, I invite you to use your own words to describe what the Christmas story means for you. Does the story invite you to create a new relationship with change? ? I have heard it said that God is being born in our hearts moment by moment, breath by breath  — in our happiness and in our difficult challenges. Does the Christmas message of joy, peace and love fit for what is happening in your life now? If so, how?
Continual Transformation of Mind, Body and Soul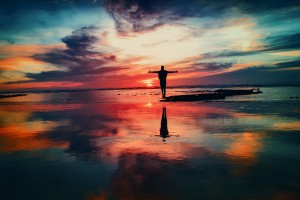 My personal healing journey, my work as a counselling therapist, my relationship with my God as Spiritful Presence and my relationships with other human beings speak to me of the continual transformation of mind, body and soul. I watch and listen for Spirit to reveal itself through connection, belonging and in the silence.
Thanks to you all who read my articles, both relate to and doubt my words, AND remain open in this season and beyond to the joy, peace and love as transformational experiences for good health and longevity.
May your Christmas celebration confirm the goodness of your presence and that of your friends and family, of your courage and compassion to be imperfect, and of your wonder and awe of all that is and is becoming.
I look forward to our continued connection in 2018 and welcome your reflections and responses to my writing, and your suggestions of themes that will be helpful in your transformation.
If you feel inspired and wish to continue the conversation about WISDOM, then make sure to sign up to my newsletter by clicking here, where you will read more articles, Wisdom Wednesdays and more.
If you're ready to take the first steps towards a fulfilling life, contact me for a 15 minute FREE telephone consultation to ensure that my services are right for you.